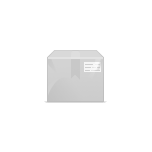 Holika Holika All Kill Cleansing Clay To Foam
Saviga puhastusvaht All Kill Cleansing Clay To Foam on tõhus vahend pooride sügavpuhastamiseks. Tänu koostises olevale Kanada valgele savile eemaldab puhastusvaht mustuse ja takistab ka mustpeade teket.

Toode sisaldab seebilille ekstrakti, Kanada kolloidset savi, kameelia õli, kääritatud riisikliiekstrakti, sinise lootose ekstrakti. Seebilille ekstrakt ergutab kapillaarvereringe, on õrna puhastava toimega, pehmendab nahka ja vähendab naha allergilist seisundit.

Jaapani kameelia ekstrakt takistab naha liigset kuivamist, samuti rahustab nahka, vähendab ärritust, punetust ja tundlikkust.

Riisikliide ekstrakt on vananemisvastane komponent, omab niisutavat ja rahustavat toimet, taastab kahjustatud nahka, silub aknejärgseid arme ja kirgastab põletikujärgset pigmentatsiooni.

Sinise lootose ekstrakt on pehmendava, rahustava ja intensiivselt niisutava toimega. Lootose biostimuleerivad omadused soodustavad naha paranemisprotsesside aktiveerimist rakusisesel tasandil, mille tõttu aeglustub vananemisprotsess ja kortsukeste ilmnemine. Toniseerib nahka ja parandab naha tekstuuri.

Tootes sisalduv kaoliin on õrnalt abrasiivne, kuid kerge koorija, mistõttu on puhastusvaht-mask sobilik ka tundlikule, probleemsele ja põletikulisele näonahale. Portselansavi (kaoliin) hoolitseb rasuse näonaha eest, kontrollib rasunäärmete tööd, imab rasu ja puhastab poorid. Stimuleerib naharakkude uuenemisprotsesse ja hapnikuvahetust.

3 in 2 toode - saviga mask, mis kokkupuutel veega muutub kohevaks vahuks, mis omakorda eemaldab nahalt kogu mustuse, jättes selle puhtaks ja värskeks.