ELSA HJERONYMUS. MILD TONIC NO 13
Price:
From 15,60 €
156,00 €/
A very mild non-alcoholic toner for dry and sensitive skin.
A toner that closes the pores and has a soothing and moisturizing effect.
Can be used after all of our cleansing products. Gives a very effective soothing on sunburned skin and light burns (on the skin). Flush tin kompresses with Tonic no 13 and cover the damaged area. If needed, flush with more Mild Tonic no 13 until reddening has calmed down.
INCI:
Aqua, Urea, Glycerin, Cocamidopropyl Betaine, Citric Acid, Foeniculum Vulgare, Methylparaben, Propylene Glycol, Etylhexylglycerin Cl 42051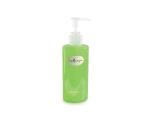 140ml
SKU:
e ,
Delivery time:
1-5 päeva
15,00 €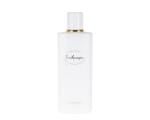 250ml A deep-cleansing, anti-bacterial and non-comedonic cleanser that helps balancing the skin`s tendency towards excessive oil production.
SKU:
e ,
Delivery time:
1-5 päeva
28,32 €