CLINICCARE. X3M EGF PURE LIQUID MOISTURIZER
Price:
19,90 €
199,00 €/liter
Special deeply hydrating and anti-oxidative anti-aging, skin rejuvenation toner for the treatment of sensitive and troubled skin. 100ml
A repairing and soothing antioxidant liquid moisturizer that calm and hydrate skin. Contains a very high concentration of low molecular weight hyaluronic acid for dermal hydration.
This antioxidant liquid moisturizer is especially good for dry, sensitive and inflamed skin types. Polygonum Cuspidatum Root and Scutellaria Baicalensis Root Extract antioxidants calm the reaction in sensitive and irritated skin. Low molecular weight hyaluronic acid deeply hydrates the skin.
This product is vegan, cruelty-free and non-comedogenic
Which skin type is it good for?
✔ Normal
✔ Combination
✔ Dry
✔ Sensitive
Solutions for:
- Dryness
- Scaly our flaky skin
- Redness
DIRECTIONS FOR USE
Use morning and night after cleansing as your step 1 moisturizer. Dispense a small amount on your hands. Gently massage onto face and neck. Intended for daily use.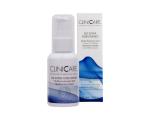 Highly enriched essence with skin rejuvenation and anti-aging properties to sooth sensitive or troubled skin. 50ml
SKU:
c ,
Delivery time:
1-5 päeva
38,50 €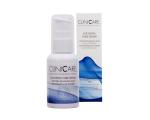 Highly enriched skin rejuvenation and anti-aging serum for sensitive and troubled skin.
SKU:
c ,
Delivery time:
1-5 päeva
38,00 €