CLINICCARE. X3M EGF GLOW LIQUID MOISTURIZER
Price:
19,90 €
199,00 €/liter
100ml Anti-Pigmentation Toner with skin rejuvenation and anti-aging properties for a clear, deeply hydrated and beautiful skin.
hyperpigmented skin

smokers skin

uneven skin tone
This toner controlles the action of oxidants and tyrosinase, and lightens brown spots on the skin, it will make your skin even and bright, and it will give you a smooth and well-hydrated skin without irritations. Activates cell renewal, ensures restoration of the skin at a cellular level, contributes to the healing of various types of skin damage caused by ultraviolet rays and slows the process of cell damage. Stimulates collagen synthesis and the production of hyaluronic acid and absorbs forms of active oxygen. It is effective for the treatment of pigmentation of different origin. Contains the same concentration of hyaluronic acid per ml as a dermal filler.
How to use
Take 1~2 drops (0.2-0.4 ml) after cleansing and apply to treatment area with with gentle, fingertip massaging motions.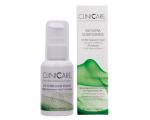 50ml
SKU:
c ,
Delivery time:
1-5 päeva
36,90 €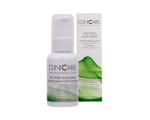 Special anti-aging, skin rejuvenation and anti-pigmentation serum for a hydrated and bright skin. 50ml
SKU:
c ,
Delivery time:
1-5 päeva
36,90 €