Joico NEW! K-Pak Color Therapy Conditioner, Conditioner for coloured hair
Brand:
Joico
Qty:
4
Delivery time:
1-5 päeva
Conditioner which restores hair and protects hair colour. Contains unique Hair Protection System™ and Quadrabond Peptide Complex™, Quadramine Complex™ and Bio-Advanced Peptide Complex™. Provides an intensive nurturing and detangling actions and protects colour by restoring hair's β–level. Lessens hair breakage by 65% and boosts shine by 50% already after the first use, compared to other daily hair care products. Doubles the hair's lifecycle, compared to other hair products intended for daily use. ph 4.5-5.5.
Komplektis K-Pak Color Therapy juukseid taastav palsam 500ml + K-Pak Color Therapy juukseid taastav ning juuksevärvi kaitsev šampoon 500ml TASUTA!
,
Qty:
1 ,
Delivery time:
1-5 päeva
28,80 €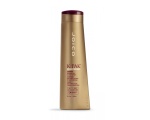 ,
Qty:
4 ,
Delivery time:
1-5 päeva
From 2,64 €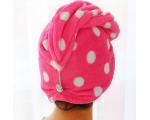 25.5cm*62cm
,
Qty:
3 ,
Delivery time:
1-5 päeva
2,40 €