REFECTOCIL BLONDEERIMISKREEM
Pleegituspasta sobitamaks liiga tumedat või esiletükkivat kulmuvärvi blondeeritud juustega või saavutamaks soovitud loomulikku kulmuvärvi. Helendab kuni 3 astet.
Puhasta kulmud pärast pleegitamist RefectoCil Demaquillant'ga, et kulmud oleks õli-vabad ja kuivad. Sega 2 cm pleegituspastat koos 20-25 tilga kreemvesinikuga (mitte vedelaga!) Toimeaeg: 5-20 minutit, sõltuvalt blondeerimisastmest.
HOIATUS: Mitte segada teiste värvidega! Kasutamiseks vaid kulmudel! Tee kindlaks, et pasta on ühtlaselt jaotunud, kasutades selleks RefectoCil aplikaatorpulka, mille kitsa otsaga saab pastat kanda kulmudele täpselt. Ühtlaseks tulemuseks kanda pasta kulmudele hoolikalt, juurtest otsani. Üks tuub on piisav umbes 30ks kasutamiskorraks.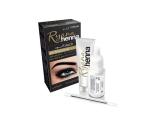 Henna eyebrow dye
The packaging contains:

- Tube with cream 15 ml
- Bottle with 3% activator
- The spatula for preparation and application of mixture
,
Qty:
1 ,
Delivery time:
1-5 päeva
2,40 €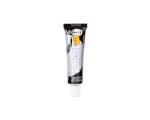 Eyelash and eyebrow tint. Easy and safe to use - short application time - best tinting results - lasts up to 6 weeks!
,
Qty:
2 ,
Delivery time:
1-5 päeva
4,02 €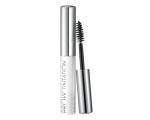 4,2ml
,
Qty:
1 ,
Delivery time:
1-5 päeva
30,00 €